Bonjour à toutes et Happy DSD...pour cela les designeuses de Scrap From France vous ont réservé une grande chasse aux trésors...avec de fabuleux freebies à la clé. Venez dénicher les petites dolls porteuses de cadeaux au travers de la boutique!!!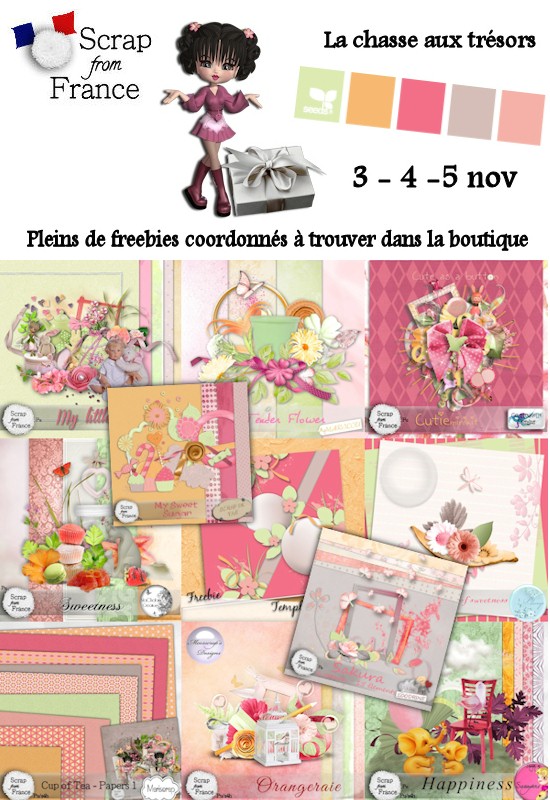 Voici l'indice de Moosscrap's Designs:
"Comme j'aimerais m'envoler avec les feuilles d'automne"
Venez dans sa boutique est bonne chasse
Saurez-vous retrouver son freebie??? bonne chance à vous!!!
N'oubliez pas les soldes jusqu'au 6 nov:


Hi Ladies, Happy DSD, the designers of Scrap From France invite you for a hunting zone...with a lot of freebies!!! Will you manage to find all the little dolls with their freebies???


Here is Moosscrap's Designs clue
"I would like to fly as autumn leaves "
Do you manage to find here personnal freebie for you?? Good luck!!
Don't miss also our amazing sales for DSD until the 6 th nov :